Insert the hero image below this line.
If someone asked me to name the best city in the country, I would tell them 'Chicago!' without any hesitation. We've got some of the best food in the country, an unrivaled skyline, and a summertime experience that's to die for!
So, when Lucky Brand asked me to share a few of my favorite places in the city, I was more than happy to do it—even if it would be hard narrowing down my choices. It was tough, but I did it.
First up, is Parson's Chicken & Fish. When I was first told about this place, I was assured that they had the "best chicken in Chicago." You may not be able to tell from the way I brag about Chicago, but I actually wasn't born and raised here. I grew up in Georgia and because of that like to consider myself something of an authority on fried chicken. So, I was skeptical. But it's true. Parson's is hands down the best fried chicken in the city. The bar was set high and they clear it by a mile! The cute outdoor space and dog-friendly atmosphere is just the cherry on top.
ENTER THE LEFT SPLIT IMAGE BELOW col-md-2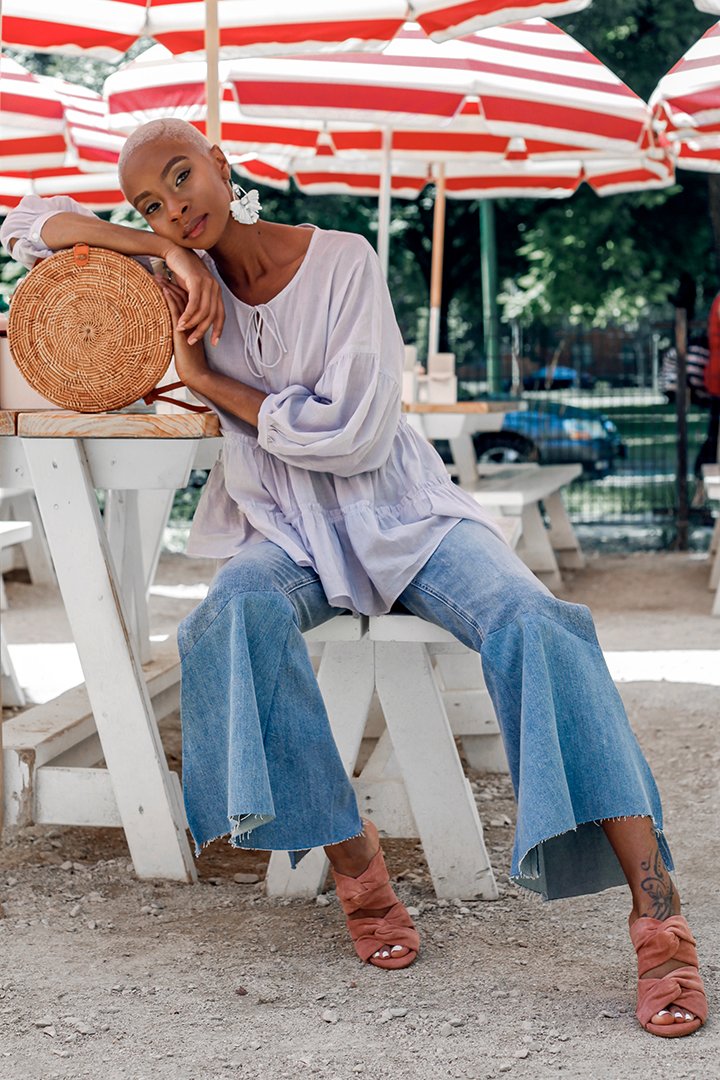 ENTER THE RIGHT SPLIT IMAGE BELOW col-md-2
Another place I love to visit is Lincoln Park Zoo. Unlike traditional zoos, there's so much more to see than animals. There's a great trail for biking or hiking and because it's on north side of the city, you get a great view of downtown in the distance.
Last but not least, there's the bar at Lincoln Hotel. I raved about the Chicago skyline and even still, I'm not doing it justice. It's honestly something you have to see for yourself. The higher you go, the better the view gets. It's truly breathtaking. And with a bar on the 15
th
floor in an already elevated part of the city, you're up plenty high enough to take in the stunning views. The best part? You get to do it while enjoying a cocktail…or two.
It was great week of traveling around to city to some of my favorite places and the Lucky Brand City Jam Party was the perfect way to cap it off. Not only did I get to enjoy a night out on the town with friends. There was custom button station, live musical performances, and plenty of fun, food, and fellowship. If you've never been to Lucky Brand's annual City Jam during the first weekend of August, you are missing out and you definitely shouldn't miss it next year!
Shop Women's New Arrivals
Lucky Insider Home