Insert the hero image below this line.
Ruby Cardinahl Corley
We headed to California's beautiful and historic Santa Anita race track with L.A. locals, Ruby Cardinahl Corley and Casey Wojtalewicz, to capture them in some of our latest pre-fall looks. Read on to see what they're all about, while picking up a few styling tips for the season.
ENTER THE LEFT SPLIT IMAGE BELOW col-md-2
ENTER THE RIGHT SPLIT IMAGE BELOW col-md-2
Tell us about yourself.
Ruby
: I'm a true Angeleno. I've worked as a model for over 15 years now, and most recently, graduated from UCLA with a degree in Gender Studies. After traveling the world through my late teens and early twenties, I was confronted with certain struggles and hardships that ultimately led me on a beautiful and spiritual path of recovery. Now, I work as a dual diagnosis counselor for teens struggling with mental health and addiction and I'm about to start my Doctoral Program in Psychology. I feel extremely passionate about helping others and I believe my purpose is to be a conduit for a truth that, "if I can do it, so can you, and it never has to feel this way again". I love my job, I love my life, and I aim to serve!
Casey
: I live in Echo Park with my girlfriend Ally, and together we run our own business, Canyon Coffee. I grew up and went to college in Minnesota. After graduation, I was placed at a non-profit job in Los Angeles. Shortly thereafter, I fell into music and spent a few years touring around North America and Europe. I met Ally in this time, and during those years of extensive travel, we both became more interested in coffee. In 2016, we started Canyon Coffee together, and now that's the bulk of what I do! I still make music, too. I released a solo tune, "My Love" (by Casey Brothers) earlier this year.
ENTER THE LEFT SPLIT IMAGE BELOW col-md-2
ENTER THE RIGHT SPLIT IMAGE BELOW col-md-2
How does it feel to be a Californian and how has this state personally inspired you?
Casey
:
I never thought I'd end up in California, but after being placed here for work, it really got a hold on me. I was inspired to see people just
going for it
in whatever field their passions lie. It emboldened me to step away from a conventional career path and pursue a career in the arts. Later on (and to this day), I find myself in this community of creators and entrepreneurs whose aesthetics, style, and authenticity really inspired Ally and I to bring our own visions to life.
California is diverse, but it's full of people doing their own thing. The sheer amount of people and action can be daunting, but channeled the right way, that energy pushes you to face yourself and establish where your unique voice stands out.
Insert the full width image below this line.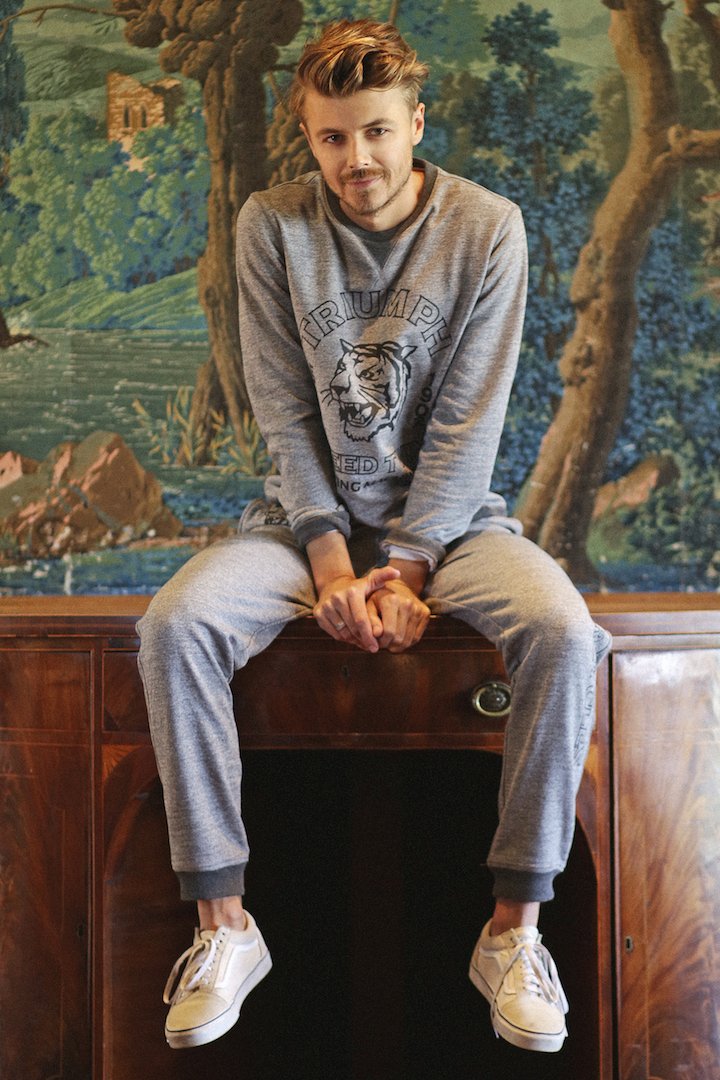 Casey Wojtalewicz
Ruby
: 
I'm proud. California is the best! I grew up on the west side of Los Angeles. Mar Vista, Venice, Santa Monica, Palisades, and Topanga Canyon were my stomping grounds. When I was a teenager, it was Sunset Blvd, WeHo, and Hollywood. Later on, it became Silverlake and Echo Park. It's hard to express the love I have for this city in words. It's an essence.
The way the sun sets, orange and faded over the Hollywood hills in the summertime. The smells of street meat and broken dreams on Hollywood Blvd after the bars close up. The foggy Venice mornings during the winter, before everyone wakes up. The diverse culture, nature, food, art, and history all really defined me. On every corner, in every part of town, from the beach to the city, there's a memory that played a role in making me the person I am today. It wasn't always easy out here, but it gave me grit and humor. I love California, I really love Los Angeles.
ENTER THE LEFT SPLIT IMAGE BELOW col-md-2
ENTER THE RIGHT SPLIT IMAGE BELOW col-md-2
What's life like living in Los Angeles and what are some of your favorite go-to spots?
Ruby
: Life is softer here, especially on the westside. Some of my favorite go-to spots involve hiking in Topanga, swimming in Santa Monica, and eating all over the city. Some top restaurants include Neptune's Net, Maroush, Sushi Jen, tacos from Ivan on Western in Santa Monica, and seeking out mango sticky rice anywhere in Thai Town!
Casey
: 
It's ideal. I remember one summer of touring all around North America, and the first time it was cool enough to put the windows down was when we rolled back into L.A. It seems to have the best climate year-round. 
There's so much to love just about the city. The food, proximity to nature, things to do. Some of my favorite spots: 
Coffee: Triniti, Maru, and Dayglow
Hiking: Temescal Canyon and Elysian Park 
Tacos: Loqui
To Meditate: Self Realization Fellowship on Mount Washington
Drinks: Bar Bandini
Insert the full width image below this line.
What are some of your personal passions?
Ruby
: I love the concept of consciousness, or being "woke" as it's been coined today. I'm passionate about integrity, authenticity, truth, and love. I hope that whatever anyone chooses to do in life, they do it mindfully and consciously. I try and do the same!
Casey
: Music and poetry have been my primary creative outlets since I was a teen, with writing and performance coming right after. From growing and sourcing to roasting and brewing, the world of coffee has become such a significant passion in our lives.
I'd also include the state of the planet and humanity as things I'm passionate, or
compassionate, about. It's essential that we care, even if we're still figuring out or understanding how to channel that passion into constructive actions that are truthful to ourselves.
ENTER THE LEFT SPLIT IMAGE BELOW col-md-2
ENTER THE RIGHT SPLIT IMAGE BELOW col-md-2
Is there anyone in your life that has had a significant impact on you?
Casey
: I think everyone we choose to surround ourselves with will have a significant impact on us. That's why it's important to surround yourself with people who will guide you in the direction you want to go.
Of course, there are the people in our lives we don't choose. My parents gave me immeasurable gifts, including curiosity, empathy, an appreciation of beauty, ethics, and compassion. The late Brother Dietrich Reinhard, former president of Saint John's University in Minnesota, led me to the wisdom of truly living and enjoying every day. My first boss with the Sierra Club, Byron Gudiel, helped give me the courage to pursue my dreams, saying "[They] don't die with age."
Ruby
: My Dad. He's the man, my everything, and my best friend.
Insert the full width image below this line.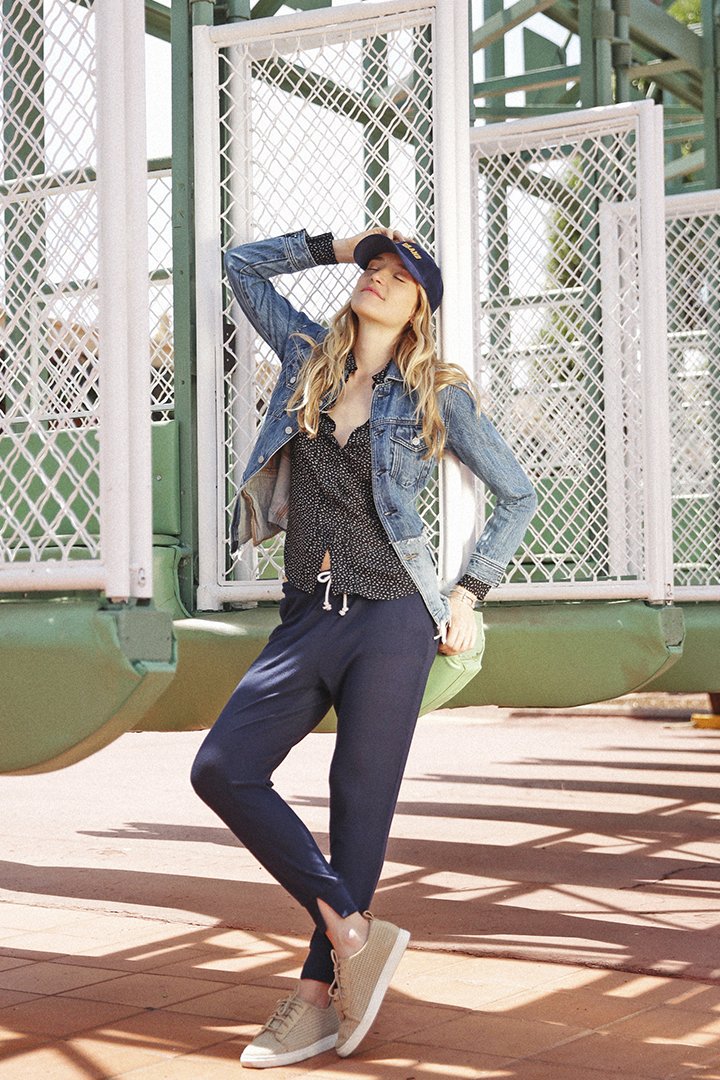 Do you have any current obsessions?
Ruby:
Always! The raw cinnamon roll from Erewhon. Making sweet potato tacos at home. Vitamins. Swimming in the ocean. Traveling anywhere and everywhere. Talking about the world's problems and how to solve them.
Casey
: Usually derived from whatever book I'm reading. Right now it's
When
by Daniel Pink, so I'm somewhat obsessed with the science of time and becoming aware of the daily fluctuations in the energy we all experience.
ENTER THE LEFT SPLIT IMAGE BELOW col-md-2
ENTER THE RIGHT SPLIT IMAGE BELOW col-md-2
When it comes to traveling, what does an ideal weekend getaway look like for you?
Ruby
: The ideal weekend getaway involves a one to three hour drive, a bed when I get there, and tasty locally made food. I just drove up to Los Alamos and stayed at this new spot called the Skyview Motel. It had an old school vibe with retro renovation, plus there were some really bomb coffee spots in town. I also love Solvang, the Kern River, or Joshua Tree if it's not too hot.
Casey
: I love a good road trip. From L.A., there are so many places we can go… Big Sur, the Bay, NorCal, the Sequoias, Joshua Tree, Ojai. The ideal getaway is one with a destination in mind, and the supplies needed for the journey, but no specific itinerary between A and B. I like waking up super early, making a cup of Canyon Coffee for the road, and then exploring the rest of the day.
Insert the full width image below this line.
Describe your personal style and how denim plays a role in it.
Casey
: I like being comfortable. I wear relatively neutral palettes and don't like looking flashy. I love denim for the way it wears in and develops character with time. Denim lasts. It's something that adapts to you, and so it carries this story and authenticity with it that I appreciate.
Ruby
: I'm a hippie through and through. I've always worn denim, and still do. I never really had the luxury of shopping for new clothes, so I learned how to find my style through thrift shops and Salvation Army. Because of that, I usually wear vintage dresses or a pair of jeans with some funky find.
ENTER THE LEFT SPLIT IMAGE BELOW col-md-2
ENTER THE RIGHT SPLIT IMAGE BELOW col-md-2
Tell us your thoughts about our current collection and some of your favorite pieces.
Ruby
: The whole collection got me good! The jeans I wore were amazing. Real denim with a little stretch, and extra high on the waist. Perfect. I can wear them with literally anything that I own, and still look put together with my hippie flare.
Casey:
I really love the feel and texture of the shirts, the subtlety of the denim washes, and the cuts felt just right. Everything felt comfortable in a worn-in way. The sweats were so cozy, I wanted to just lounge in them all day! But the jacket was my hands-down favorite. It felt like a hug when I put it on, and already has this character that feels like I've already been wearing it for years.
Insert the full width image below this line.
Lastly, how do you personally feel lucky?
Ruby:
Sometimes, I really believe that I'm the luckiest girl in the world. When I strip everything away, I need nothing and I want nothing. My heart is incredibly full.
Casey
: I feel lucky to have a life where I can pursue my own happiness. I feel lucky (and grateful) to have a loving family, partner, and community of friends, and to live in a beautiful, peaceful place.
Shop Women's New Arrivals
Shop Men's New Arrivals
Lucky Insider Home