Insert the hero image below this line.
I'm a style blogger and influencer living in Long Beach with my husband. Even though I live in Long Beach, I always find myself in L.A. Whether it is for work, hanging out with friends, going to concerts or shopping, L.A. is thriving and I love every second of it.
ENTER THE LEFT SPLIT IMAGE BELOW col-md-2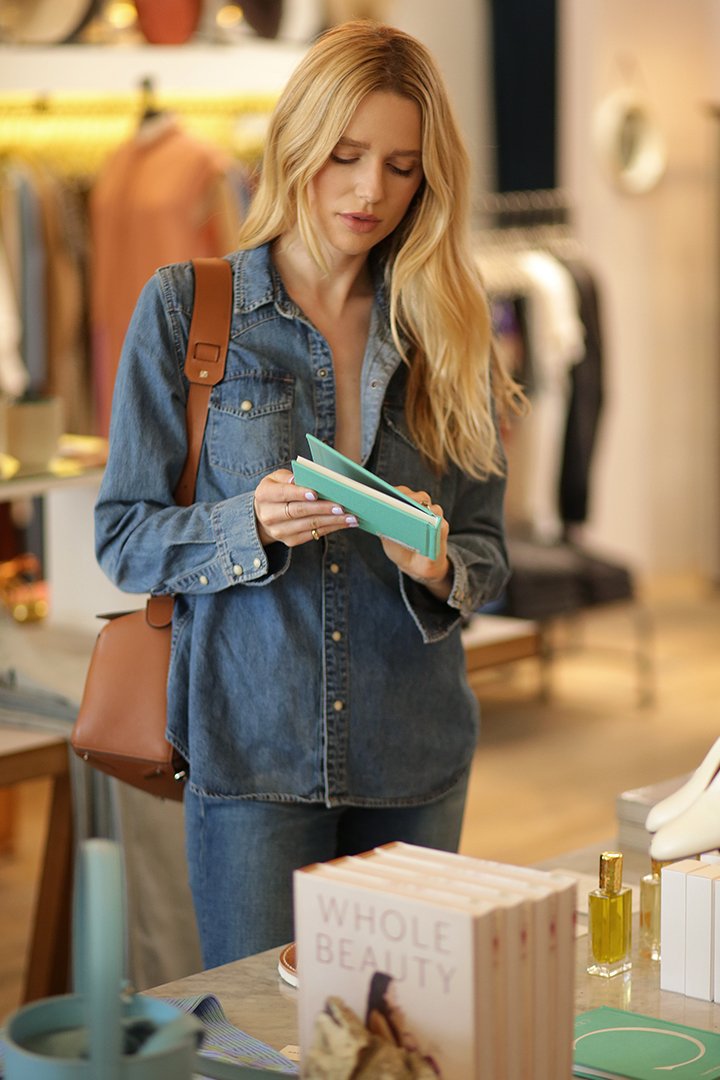 ENTER THE RIGHT SPLIT IMAGE BELOW col-md-2
I am so grateful to be able to do what I love for work. I sit back and reflect on how important being creative and having a fun work/life balance is vital to continually express more creativity. Progress and growth are always important, but having fun and enjoying your work makes the foundation of a strong creative practice.
One of my favorite shops is Mohawk General Store. I have been popping into the shop since it opened years ago. I love how curated the shop is and how down-to-earth the staff is. A lot of my favorite brands are stocked there, so it is nice to be able to shop for almost everything I want, all at once!
Insert the full width image below this line.
Sunset Junction Coffee Shop is a great place for breakfast or lunch, plus everything off the menu is delicious! I highly recommend the Chopped Kale Salad. I love to come here for a bite to eat and to simply admire the interior decoration. I have to have a cup of coffee every morning. I love being in a coffee shop environment, either working on my computer or catching up with friends.
When it comes to personal style, I love mixing denim pieces together. Styling the pieces to juxtapose femininity and masculinity is sexy to me. For example, wearing a Canadian tuxedo or a denim jacket over a blouse!
Shop Women's New Arrivals
Lucky Insider Home