Insert the hero image below this line.
California is home to many inspirational people to whom we feel lucky to have the opportunity to come across and get to know a little more. We caught up with L.A. local, Denise Vasi, to discuss her career, family life, and new lifestyle project. The actress and owner of
MAED.Co
also gave us her thoughts on the California-inspired pieces from our home collection, and more. Read on to see what she had to say.
ENTER THE LEFT SPLIT IMAGE BELOW col-md-2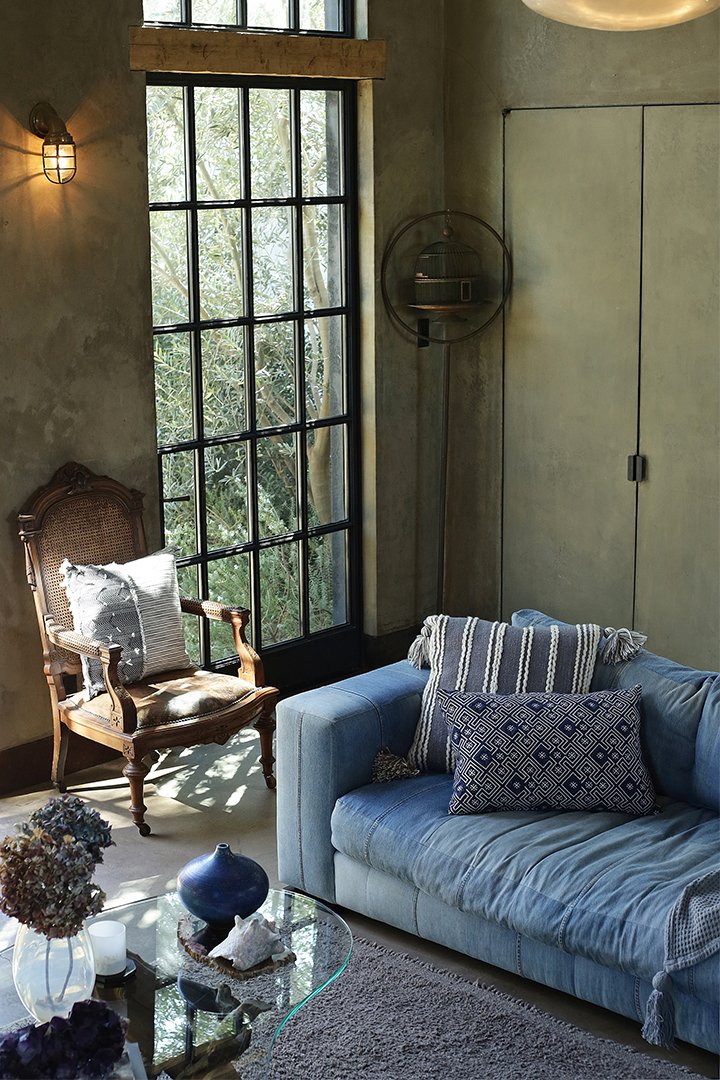 ENTER THE RIGHT SPLIT IMAGE BELOW col-md-2
Lennox Mae is wearing:
Cali Dress 
Being immersed in the worlds of modeling, entertainment, and entrepreneurship—what obstacles have you overcome?
I feel like since I was 12 years old, my job has always been to convince someone I was what they were looking for. It always felt like I was a little bit of everything and not enough of one thing. The beautiful thing about coming into my own is knowing that no matter what type of room I walk into now that that's actually what sets me apart in a positive way. Turns out that's my greatest playing card.
As an actress you've taken on many roles. What do you love most about having the opportunity to play different characters?
When you take on a role you create an entirely new identity and you get to be another human being. I think at some point most people have wondered what it might be like to be someone else for a day. There are all these little bits of information you question. What's your character's favorite color? What does she like to eat for breakfast? What's her laugh like? How does she behave when she gets really upset? I just personally love answering all those little questions and creating little mannerisms.
If you could share only one life lesson with your 3-year old daughter, Lennox Mae, what would it be?
Never be afraid to show the world how special you are because there will never ever be anyone else like you.
Insert the full width image below this line.
Denise is wearing:
Strap Front V-Neck Tank
,
Lucky Pins High Rise Cropped Boot Jean
What's one of your favorite mantras that inspires and motivates you?
Tell us about your personal passions and or hobbies.
I spend a ton of time in the kitchen. Cooking has truly become my form of meditation. I'm also one of those people who has to have as much information on any subject as I possibly can. So I tend to spend late hours of the night into the morning researching random things. My husband often rolls over and nags, "Go to bed, D!"
What's life like living in Venice, Ca and what are some of your favorite go-to spots?
Living in Venice is pretty chill. I love how close we are to the beach and that we can bike around everywhere. It's completely different from NYC where I grew up. My go-tos are...
Coffee at Menottis

The vegan cheese plate and vegan burger at Plant, Food & Wine.

Weekend brunch at Great White.

Wine, great pasta and a sexy dinner date at Barrique.
Describe your home décor style and why you feel pieces from our latest collection fits it.
We built our home from the ground up and it took three years. Each room a collection of pieces from trips all over the world together. A trip to Uganda, to Cuba or Vienna… the first time we went to Paris together. Our home tells a very unique story. I would describe it as European rustic chic. What I love about Lucky's collection is that the pieces feel organic and they have this artisanal quality about them. The tabletop pieces feel old-world, are interestingly shaped and they stand out in our bold space.  
How important is tabletop presentation to you?
What I love about tabletop presentation is that it helps to set the tone of the gathering. I think it enhances the overall experience of sitting down for a meal. 
As a mother, what are your personal tips for keeping a kid-friendly stylish home?
Less is more and ditch all the plastic! It's not cute, and it's toxic.
Describe what a perfect staycation spent at home looks like for you?
Rosé champagne, great food and lots of self-care treatments. Tons of giggles from my baby girl and cozy naps on my living room couch with hubby.
Let's talk denim.  Why do you feel jeans are a wardrobe staple and what's your go-to style?
I am absolutely a jeans and t-shirt girl. Denim allows me the ability to make easy transitions. I can rock the same pair of jeans all day and by simply changing my accessories, move from mama life to MAED meetings to a dinner date with hubby. I'm torn because I love a stretchy skinny jean but I also adore a high-waisted flare.
ENTER THE LEFT SPLIT IMAGE BELOW col-md-2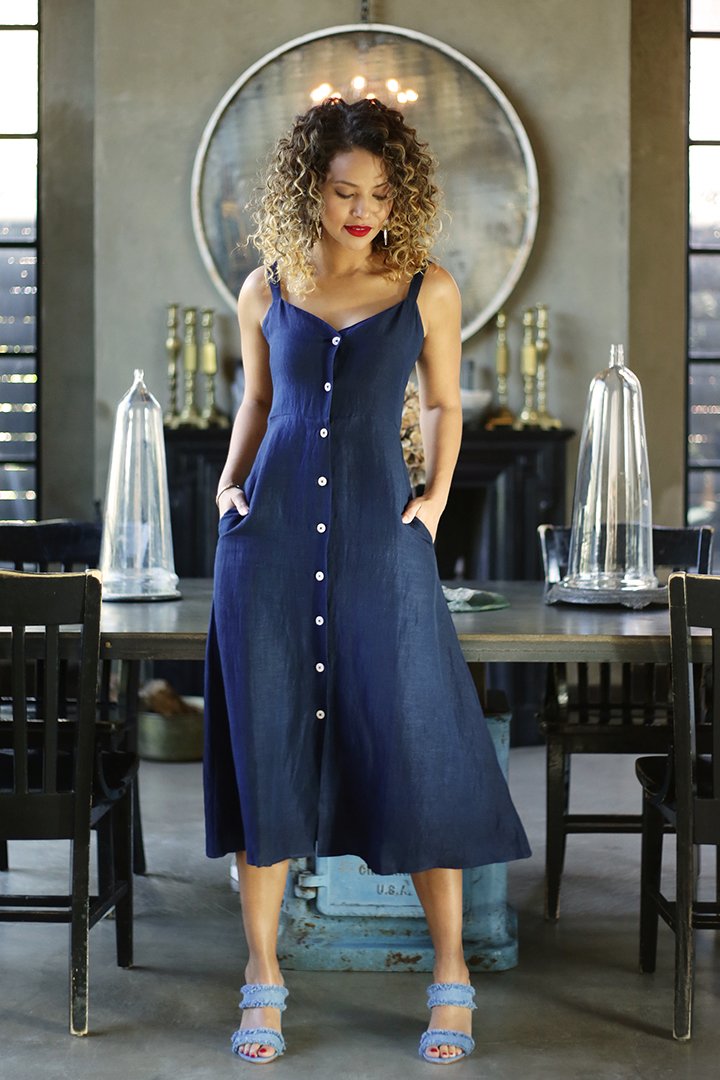 ENTER THE RIGHT SPLIT IMAGE BELOW col-md-2
What advice would you give to women balancing their career and family.
Be kind to yourself! Some days are going to feel like major wins and some days are going to feel like fails. Be realistic with how much you can take on at any given time. It's OK to say "no" or "not now." Stop beating yourself up if you arrive at school pick-up five minutes late or if you need to ask for a little extra time to turn in a work assignment. Most importantly, schedule in time for yourself. You can't show up for everyone else if you don't show up for yourself first.
We know you have a new lifestyle site launching soon. What can one expect to see on MAED?
MAED is a permanent home for content similar to what you see on my social platforms. My goal is to provide all women with information, inspiration and motivation. MAED will cover food, style, self-care & empowerment. I cannot wait to share it with everyone!
 Lastly, how do you personally feel lucky?
Luck is such an interesting concept…we all define it so differently. I try to keep my heart full and my husband will tell you if I find a quarter in my pocket I get excited because to me that feels lucky (I also have a weird appreciation for quarters). Or when I'm rushing to get my daughter to school and we find a parking spot immediately, she'll say "Mama we got lucky" because she's heard me say it before. I guess for me finding luck is similar to finding gratitude in the itty bitty moments.
Shop Home
Shop Tabletop
Shop Women's New Arrivals
Lucky Insider Home